Atlassian Cloud Enterprise - Is it right for your company
[Enterprise Service Management], [Enterprise Wiki], [Atlassian Cloud], [Enterprise Teams]

Atlassian has a strong cloud focus now, with most new products and product updates being released only for the Atlassian Cloud platform. The cloud offerings from Atlassian have increased, and so have the possibilities to choose the software that fits best the use case of your company while considering the size and needs of your team.
The latest Enterprise Plan targets bigger companies and organizations. Atlassian's highest cloud tier - Cloud Enterprise - only allows subscription from 1,000 users up to 10,000 users and more.
Atlassian Cloud Enterprise comes with every feature of the standard and premium plans and additional ones especially needed for very large teams. User security, an ever-growing collaboration between teams, enterprise-grade security, and governance needs are relevant key elements that are being considered.
What capabilities does Cloud Enterprise bring?
Cloud Enterprise brings extraordinary features to Jira, Confluence, Jira Service Management, and the Atlassian toolset offering in general. New features include global-scaling options & support, unlimited customized instances, isolated sandbox environments, release tracks, and SAML single-sign-on. Full data residency and centralized user billing are included, as well as the highest uptime guaranteed by 99.95% financially backed SLAs and ongoing 24/7 support.
Is Cloud Enterprise right for my company?
Do you have more than 1000 users of the same product?

Do you need multiple instances for Jira and Confluence Cloud?

Do you want full Data Residency control and your cloud data staying in a specific region?
If most of the answers were positive, Enterprise cloud might be right for you. Read on to discover more about Enterprise Cloud!
Features of Atlassian Cloud Enterprise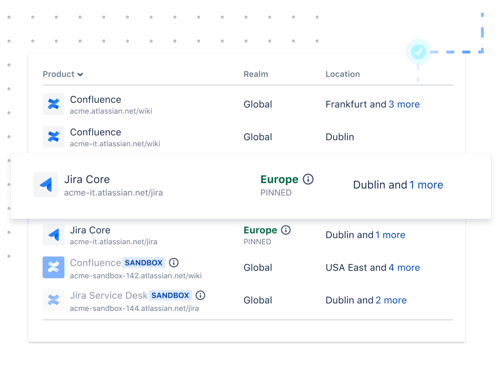 Data Residency
Data residency is similar to data sovereignty and refers to the physical location where an organization's data or information is stored. Data residency allows organization administrators to view where the Jira Software, Jira Service Management, and Confluence data or in-scope product content is hosted. Having the ability to select a realm (Global, EU, or the US) where the most important data of the systems will be stored is crucial for many companies.

Unlimited instance access and centralized user management.
The Cloud Enterprise plan, as mentioned before, includes any number of instances subscribed to the selected product. Bigger independent teams can have their own Confluence or Jira instance, or customers can add users to any instance they need without the need for extra configuration. Atlassian has even taken extra steps to provide a central dashboard to manage all subscriptions in one place with centralized user management via Atlassian Access.

Enterprise Sandbox
A sandbox is an isolated environment where you can test and experiment before making changes to production. This has been long requested by users, and now it is available for the Enterprise cloud. Test upgrades, develop customizations, or simply test apps with this new feature and batch cloud releases for end-users with Release Tracks.
Best support option available
24/7 availability with a maximum downtime of 4.38 hours per year, a senior support team, and the highest uptime guaranteed by 99.95% financially backed SLAs.
The Cloud Enterprise plan is a great option for companies looking to scale, regardless of the size and location of the business. Cloud Enterprise solves many issues manifested by Atlassian users in the past, paving the way for the companies with the most complex requirements to switch to the cloud.
As an Atlassian Enterprise Platinum Solution Partner, we can offer attractive purchasing conditions compared to direct purchases from Atlassian. We will support you every step of the way with the help of our experienced consultants. If you already have on-premise Atlassian instances and want to move them to the Atlassian Cloud,

contact us

and receive a free consultation from our experts.
Did we raise your interest?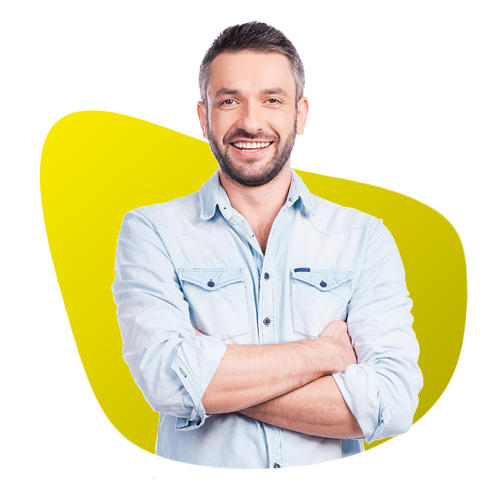 See how STAGIL can help you:
The first consultation is on the house!