Are Jira Cloud Next-Gen projects a fit for you?
[Jira Work Management], [Atlassian Cloud], [Jira Software], [Jira Service Management], [Licenses]
With Next-Gen Jira projects, Atlassian Cloud has introduced a reimagined way of creating, editing, and managing project settings. These new functionalities allow to break team silos and facilitate collaboration on projects by offering easy and quick ways to tailor custom boards.

Next-Gen projects empower project owners to edit and customize their projects based on their particular necessities. Project owners or admins can easily add or remove fields to their issue screens, set up automated rules, assign access to members or groups, and enable or disable specific agile features such as backlogs.
According to Atlassian, some of the advantages of Next-Gen projects are:
Easier and faster to set up and configure than classic projects

Allow you to mix your favorite features from Scrum and Kanban

Configurable by any team member with the project admin role

Offer a new enhanced roadmap that improves the ability for project managing and long term planning while making it easier to share with your stakeholders

Easily configurable settings like issue types and fields with drag and drop editing
Start with your first Next-Gen project
Next-Gen projects represent the future of Jira. Atlassian has decided to go with a simplistic approach for higher user-friendliness combining the power of Jira with the simplicity you expect.
After choosing to start with a Next-Gen project, currently you can choose between Kanban and Scrum templates. These templates provide a streamlined experience and are effortless to use in comparison to classic projects. Atlassian explains this as "Trello for software teams".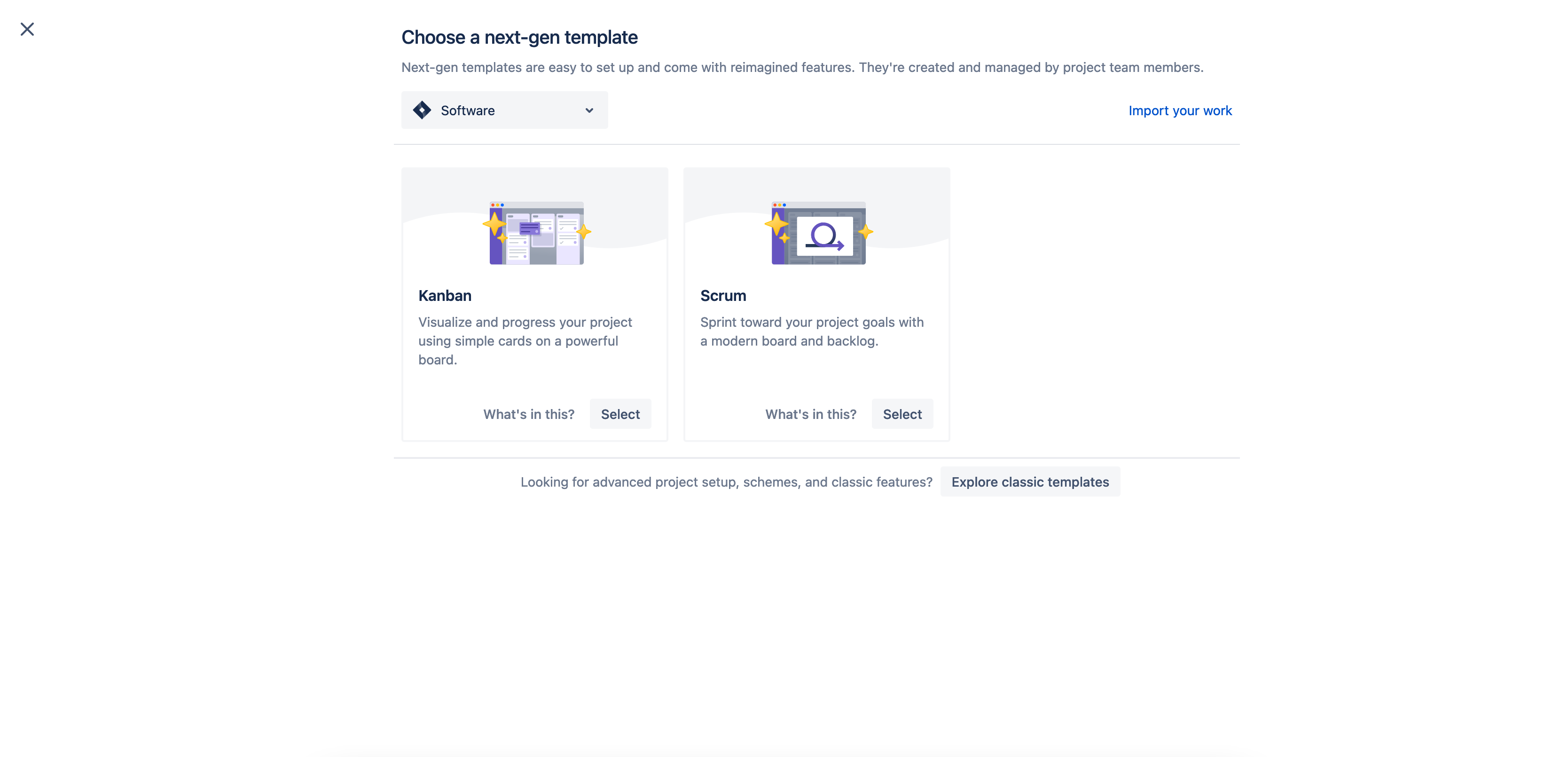 Features:
After creating a new project you will be able to use Jira as you normally would. Create epics, stories, tasks, sub-tasks etc. The difference to classic projects is that project features can be disabled and enabled at any time. This helps to keep the projects clean and the teams focused on what they really need. Atlassian included the most-common project settings in the basic setup to simplify Jira Cloud for users that are unfamiliar with Jira's numerous capabilities.
Permissions:
Next-Gen projects simplify the once complex permission schemes model and divide it into three approachable levels:
Project Administrator: A Project administrator, as we mentioned before, can change project settings and roles, assign members to groups, and enable or disable specific features.
Jira User: A next-gen Jira user has the same role as a classic Jira user, they can create tasks, edit and work on issues.
Viewer: As the name implies, the viewer can view and comment on issues.
Roadmaps:
Jira is highlighting user-friendliness when it comes to roadmaps. You can see all the epics in a project, their start and due dates, and it can be filtered by the user, date, and status.
Jira also allows you to access your epics and issues directly from the roadmap, allowing the quick creation of epics and issues, and with many fun colors to style your epics.
The roadmap can be displayed in a weekly, monthly, or quarterly view.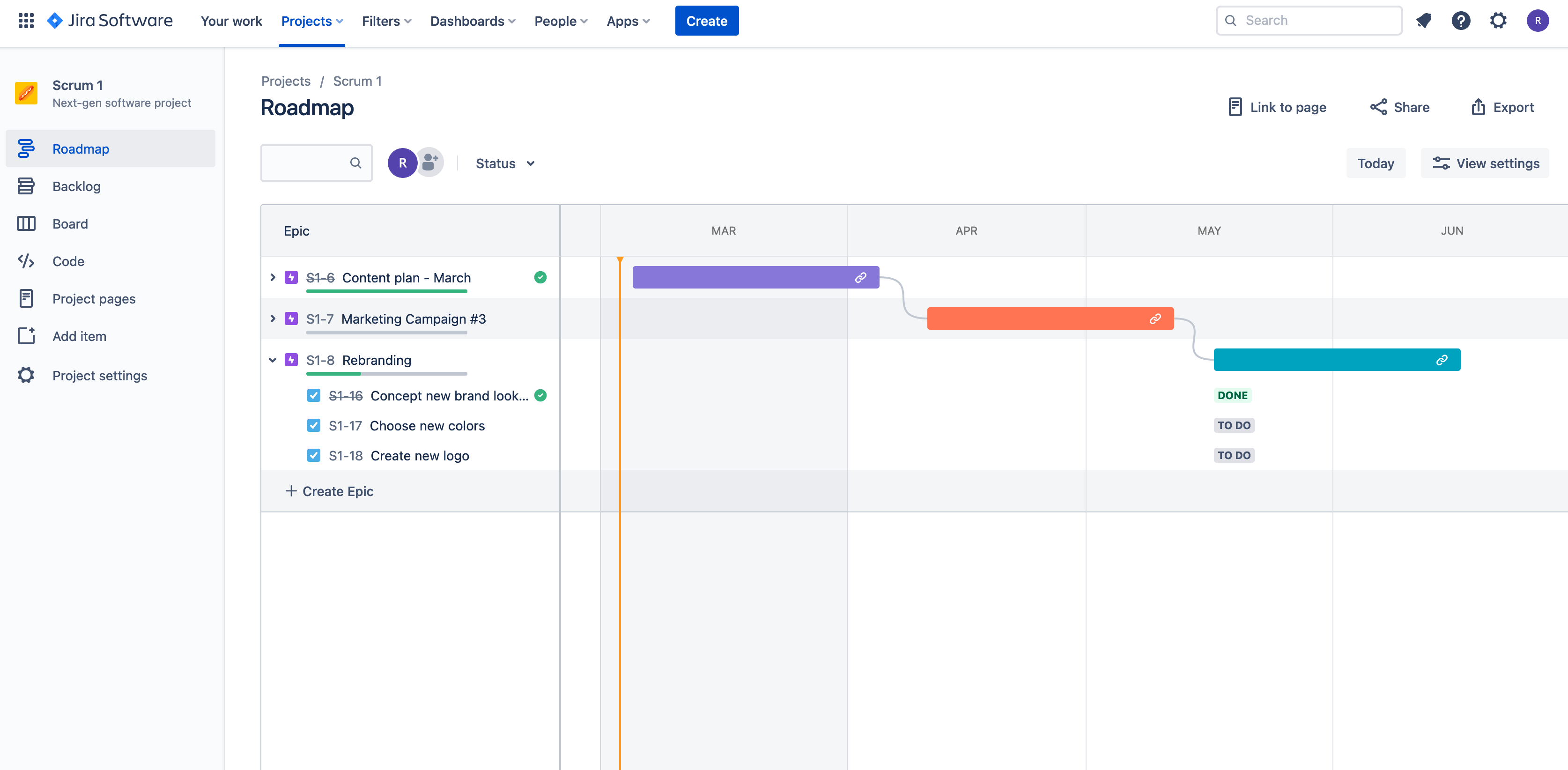 Detailed comparison of Classic and Next-Gen projects
For a more in-depth comparison of Classic and Next-Gen projects take a look at this table.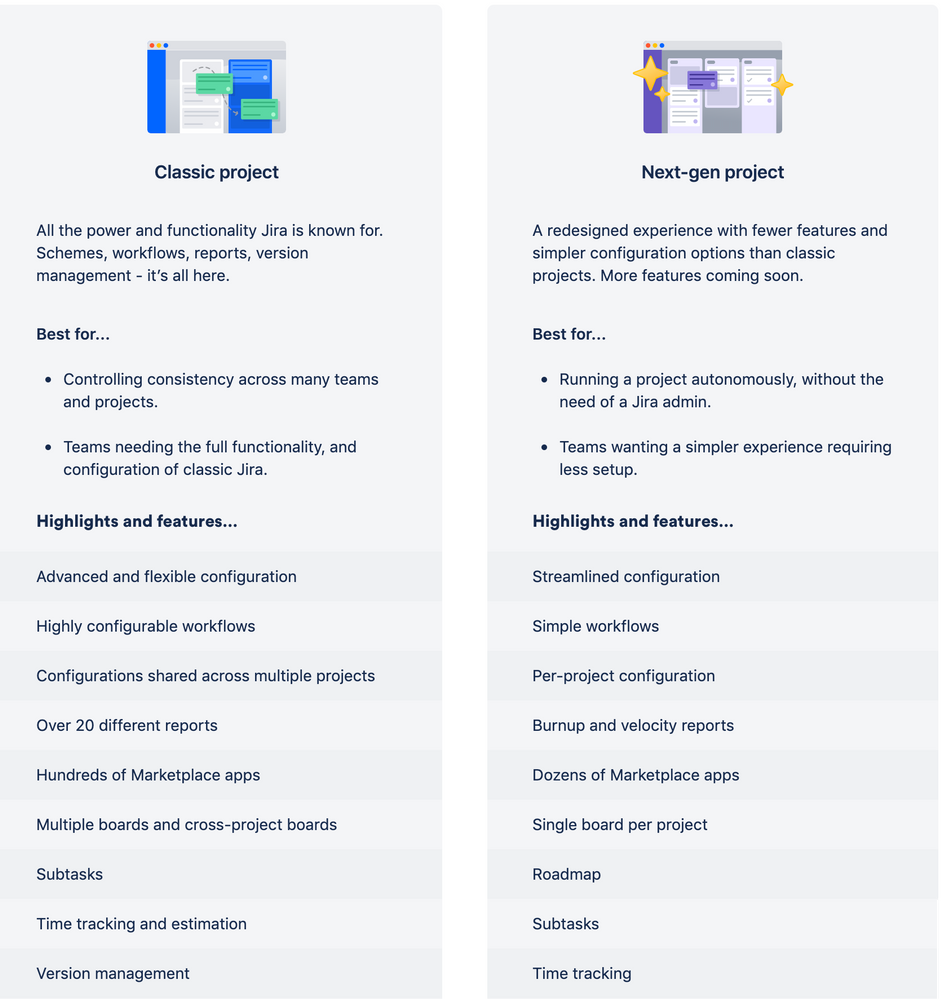 Are Next-Gen projects a fit for you?
Jira Cloud and Next-Gen projects have many benefits, but at the same time, there are some smaller disadvantages, too. It all depends on your team and intended use cases.
Are you already experienced with the functionality of Jira Software? Are you taking advantage of all the functionalities? Jira Next-Gen Projects are designed for teams that intend to collaborate quickly and frictionless while adapting to a new way of working. Making it a better choice for individuals or teams that are new to working with Jira and agile methodologies like Kanban and Scrum. It's the perfect pick for less advanced teams that aim to get experience before creating a workflow on their own.
Still unsure if Next-gen projects are a fit for you, contact us! At STAGIL, we have ample experience assisting clients and helping them choose the best product to fit their company.
If you don't want to miss our updates, follow us on Twitter

@STAGIL_TEAM

or LinkedIn

STAGIL.
Did we raise your interest?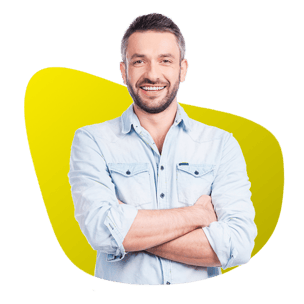 See how STAGIL can help you:
The first consultation is on the house!