4 Benefits of Moving to the Cloud
[Atlassian Cloud]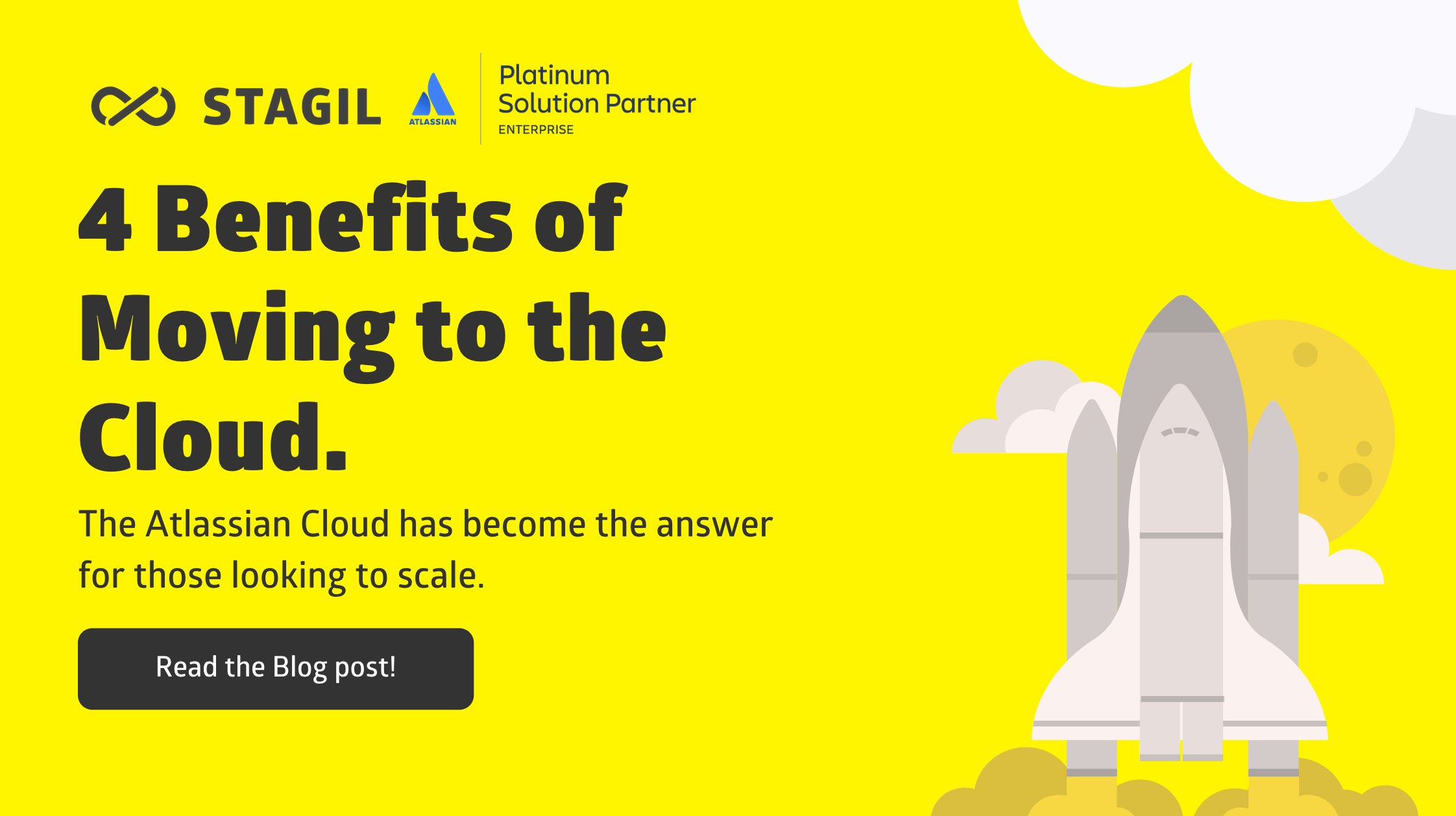 Why Cloud? - Many companies using Atlassian products have been asking themselves this question for quite a while. Cloud technology has become the answer for those looking to scale
- especially after the announcement of the "End of Life " for Server products at the beginning of 2024.
A study from Gartner reckons that by 2025, 80% of all enterprises will migrate entirely away from on-premise servers and data centers. Cloud offers many advantages. It has not only transformed the way people work, share data, and information; but it has also proven to boost teams' productivity and increase delivery speed.
SaaS (software-as-a-service) products allow teams to stay connected and in sync, working on projects together in real-time, even if they are not working in the same office, city, or continent, providing teams with a competitive advantage. On the other side, the on-demand availability of Cloud products means that the user does not need to request assistance from the IT department to complete any procedures, not only reducing iterations between teams but also freeing the IT department from constant and repetitive workloads.
Still not sure? Let us convince you of the benefits of the
Atlassian Cloud
.
1-

Get Access to the Latest Features Without the Need for Manual Upgrades
With the Atlassian Cloud, there is no need to manually upgrade your systems many times a year and on the weekends. The Cloud offers you access to the newest upgrades, bug fixes, and latest features instantly. No need to retrain your team with each major upgrade, since the improvements and new features of the Atlassian Cloud are released regularly and in small bits. Giving your team time to learn and adapt without huge efforts or time investments.
2- Scale Based on Your Needs
In cloud computing, the capacity to upscale or downscale swiftly is essential to keep up with the demand. With on-prem hosting, you have finite computing power with a set number of servers, load balancers, and power amount. With rapid and unexpected usage peeks your system could slow down or crash completely. Flexible scaling means that your cloud provider, Atlassian, can resize and adapt to your needs any time - making sure systems don't crash if your user base suddenly grows or the demand increases. Reduced costs for infrastructure in comparison to the Server or Data Center solutions make it the perfect fit for growing businesses. The Atlassian Cloud is the future-proof solution that grows with you.
Learn More on scaling on the Atlassian Cloud here.
3-Focus on Your Business
All the maintenance work is outsourced with the Atlassian Cloud. Your IT team can forget about tasks like troubleshooting server issues and instead focus on the work that is essential to your business. There is no need to overburden your IT teams thanks to the versatile features of the Atlassian Cloud, like automated scaling. Atlassian Cloud customers are capable of focusing their efforts on their clients instead of keeping up with the tools they use and therefore delivering products quicker and reducing reaction time. Combined with a quick set up and low maintenance your team can take advantage of the new functions right away.
4-Simplified Work for Distributed Teams
Due to the Coronavirus situation, many companies have switched to remote work. A Gartner, Inc. survey of 317 CFOs and Finance leaders on March 30, 2020,* revealed that 74% of all companies are going to move at least 5% of their previous on-site workforce to fully remote positions post-COVID 19. For companies with on-prem solutions, transitioning to remote work can be difficult and maintaining security can be a challenge. On the other hand, cloud solutions are accessible from anywhere and at any time with just an internet connection. Cloud solutions provide employees with 24/7 access to the resources they need to fulfill their job requirements, making it easier to control access to particular resources. The administrator can create secure access policies and ensure that workers have the right permissions for the information they need, maintaining security for the key assets of a company. All of this is done remotely to guarantee a smooth experience even outside of the office.
We hope that our advice provided some insights on the Atlassian Cloud. For more information visit our Atlassian Cloud page or if you would like to know more about its many benefits, contact us and receive a free consultation from our experts.
If you don't want to miss our updates, follow us on Twitter @STAGIL_TEAM or LinkedIn STAGIL.
Did we raise your interest?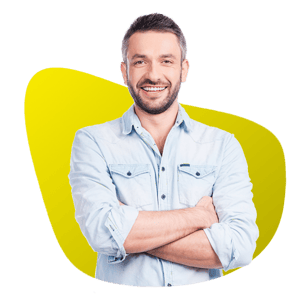 See how STAGIL can help you:
The first consultation is on the house!