Jira Service Desk becomes Jira Service Management
[IT Service Management], [Jira Software], [Jira Service Management]
Great news! Atlassian just announced the launch of Jira Service Management - the contemporary evolution of Jira Service Desk. JSM is packed with a bunch of new features to unite your IT teams and make collaboration as efficient as possible! An intuitive end-to-end solution with out-of-the-box on-call scheduling, alert management, and incident management - to serve everyone!

What is ITSM?
First things first - let's have a quick overview of IT Service Management - mostly referred to as ITSM. It's all about managing the delivery of IT services to customers including all processes from design and creation to delivery and support services. The main premise of ITSM is that IT is delivered as a service. Ideally, customers submit requests through a portal with tickets containing all related data. All tickets are then sorted and pop up in your IT teams' queues where it's further handled.
What is Jira Service Management?
Jira Service Management is a flexible and scalable solution for any business need. Allowing your teams to deliver great service by in-taking, tackling and resolving requests with exceptional velocity! It is built for the DevOps era and based on Jira to enable seamless integrations with Confluence, Opsgenie, and Statuspage. Get started with ease thanks to the codeless setup, uncomplicated configuration and templates for the most common use-cases. Aside from its competitive pricing and expanded functionality - JSM is also ITIL-certified by PinkVERIFY™ in request fulfilment, incident management, problem management, and change management.
Upcoming Features
Let's have a closer look at the new features:
IT Service Management
New project templates with service request, incident, change, and problem ticket queues

Bulk actions across all projects allowing to link, comment, assign, transition, and delete tasks

A lightweight Configuration Management Database (CMDB) providing more context for changes (coming soon)
Incident Management
Powerful incident swarming and on-call alerting capabilities of Opsgenie

Extended change management and incident management capabilities

Escalation of incidents to major incidents with notifications of the correct team(s) for faster swarming and resolutions
Change Management
New change request workflows for better understanding of changes

Automatic change requests from Continuous Integration/Continuous Delivery (CI/CD) tools

Ability to set group approvals for a change request

Integration with Bitbucket to control deployments via change management approvals.
Do you want to dig deeper? Learn more about Jira Service Mangement here!
Jira Service Management - Mobile App
JSM goes mobile! Enable ITSM on-the-go for your whole team at no extra cost! The Jira Service Management mobile app lets you submit, approve, and resolve issues quickly, from wherever you are. It give you strong synergies with new Opsgenie functionalities and is the answer to a distributed workforce. Available on the Apple App Store and Google Play.
Atlassian Marketplace
Atlassian is working every day to improve their products and adapt their solutions to upcoming needs. Yet, sometimes, not all specific uses cases are covered. In the Atlassian Marketplace, you gain access to more than 1000+ apps to address all individual needs of your organization. The best - you can all try them for free and get in direct contact with the developers.
Plans & licensing
Atlassian is currently offering following plans in the Cloud:
FREE - for small teams getting started with ITSM

STANDARD - for maturing teams to standardize process and ITSM practices

PREMIUM - for grown teams seeking high velocity

ENTERPRISE - ITSM at scale with mission-critical 24/7 Support (coming soon)
What about Data Center and Server? Jira Service Desk here also evolves to Jira Service Management. The key difference between Cloud and Server/Data Center is that the cloud offering includes Opsgenie and most of its capabilities out of the box, whereas the Server/Data Center versions require a separate purchase of Opsgenie. Nevertheless, the new capabilities for change management and asset/configuration management are coming soon for Data Center.
Do you still have questions or want to use Jira Server Management in your organization? Reach out to us - we are glad to help you choose the best option for your mission! Book a free consultation with one of our Atlassian Experts today!
If you don't want to miss our updates, follow us on Twitter @STAGIL_TEAM or LinkedIn STAGIL.
Did we raise your interest?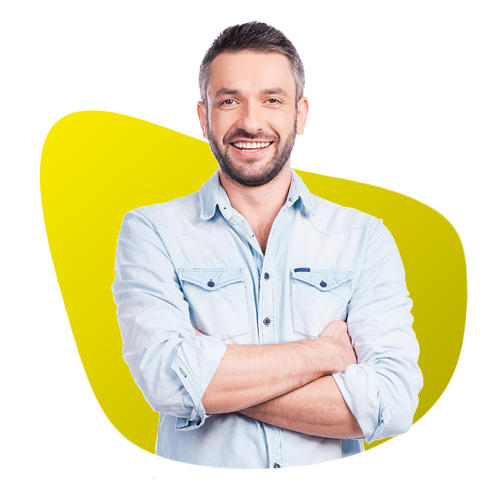 See how STAGIL can help you:
The first consultation is on the house!