Join us at The DAME - Digital Agile Management Experience
[Agile]

The Digital Agile Management Experience, or DAME, is one of the most important digital exhibitions for Modern Agility in Germany.
At the DAME Agile Management, innovation culture, digital transformation, and the future of the workplace unite. This digital trade show is completely interactive and claims to have "no spectators" because everyone is part of the action.
Practical input, moving presentations, and, above all, intensive exchange with other participants make this cross-industry event unique. The event takes you to the heart of modern agility and equips you with the challenges ahead.
People around the world unite to learn about the latest trends in agile management. From project managers to creatives, from executives to enthusiasts, you will have the opportunity to directly network and exchange ideas with like-minded people on the topic of agility. In interactive sessions and rousing keynote presentations, you will meet agile implementers at DAME, exchange ideas directly with them, and discover how to bring your own agile environment to life.
Get first-hand knowledge from renowned experts and learn how leading global companies are revolutionizing their management through agile culture.
Find out about the latest developments in Scrum, SAFe, Nexus, Kanban, Design Thinking, and more methods. The Dame also offers space for innovative knowledge formats, context exchange and discussions - making networking easy and simple. If you are not interested in a particular session, you can switch to a workshop or lecture. You can choose between parallel sessions with different topics and formats.
If you are looking for an overview of the best software solutions, then the Digital Agile Management Experience is also the place for you. At the DAME you can find an ample portfolio of solutions to fit your use case.
More information about the DAME here
STAGIL at The Digital Agile Management Experience
STAGIL Atlassian Enterprise Platinum Solution Partner will be participating as an exhibitor and sponsor at the Digital Agile Management Experience. We will have a virtual booth where various of our experts can advise you on any topics related to the Atlassian tool stack. Visit us and discover more about our attractive purchasing conditions and our latest app developments. The use cases of our solutions include task, project and portfolio management, agile software development incl. DevOps, requirements and test management, CRM, IT service management with CMDB, enterprise service and process management, budget management, wiki & intranet, meeting minutes, surveys, blogs, online learning platform (LMS), time recording and resource management, identity and access management (IAM/IDM), remote contract management, and much more.
STAGIL Raffle
Visit our virtual booth at the DAME and have the chance to participate in our raffle to win many prices up to 500€.
Tickets
The tickets at the Digital Management Experience are completely free, so don't miss the opportunity to deepen your knowledge, network, and find the best software solution for your company.
Looking forward to seeing you there!
If you don't want to miss our updates, follow us on Twitter

@STAGIL_TEAM

or LinkedIn

STAGIL.
Did we raise your interest?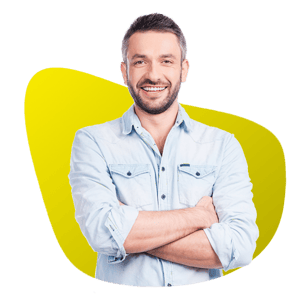 See how STAGIL can help you:
The first consultation is on the house!