Formerly known as Atlassian Summit, Team '21 is the premier conference for modern teamwork.

This new format replaces Atlassian's most beloved on-site event normally held in Las Vegas, this time accessible from the comfort of your own home. Get the chance to meet and interact with developers, creators and innovators from multiple industries and get first-hand insights on the best practices and tools that help unleash the potential of all teams.
Team '21 will start on April 28th with a live session by Mike Cannon-Brookes and the CEOs of Zoom and Slack, Eric Yuan and Stewart Butterfield. These tech giants will be discussing the seismic shifts in how we work today in a session called "The heartbeat of modern work".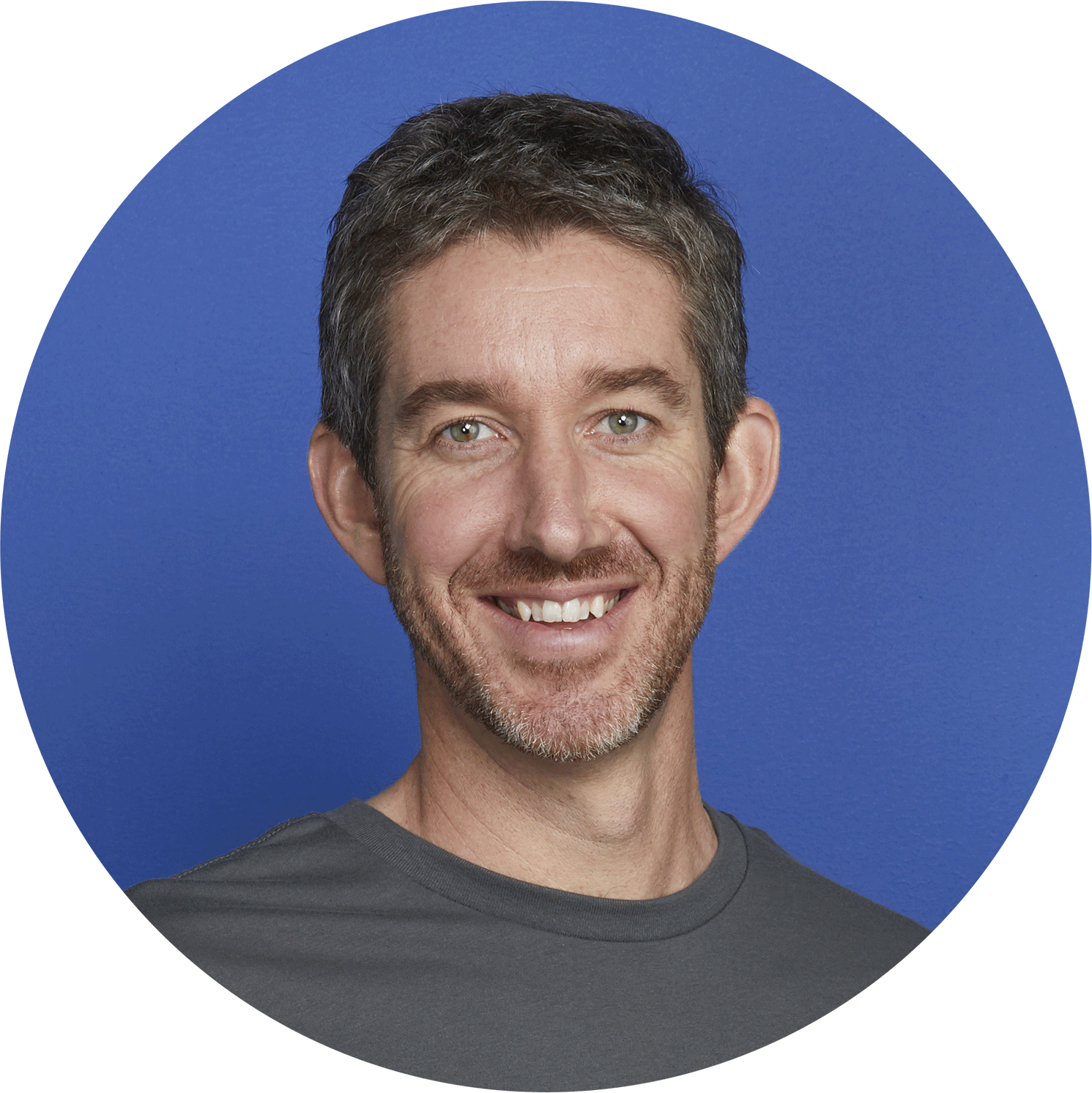 On the second day, Scott Farquhar Atlassian's co-CEO and industry-leading CIOs will explore the future of IT, and the blurring lines between IT and business. In addition to the Keynote sessions by Atlassian founders, the Atlassian Team '21 will feature an ample variety of speakers.
In addition to the Keynote sessions by Atlassian founders, the Atlassian Team '21 will feature an ample variety of speakers like:
Malcon Gladwell - English-born Canadian journalist, 5 times New York best-selling author, Gladwell is known for his books that approach the implications of social science, he is also the host of the "revisionist History" podcast.
Katie Sowers - She is the second woman to hold a coaching position in the NFL full time, and is also the first openly gay coach in the NFL. Katie spent six seasons in the NFL and four as an offensive assistant, Katie is listed as one of the 100 Most Influential Women in Sport by Sport360.
Jill Ellis - All-Time Winningest Coach in U.S. Soccer. JILL is an English-American soccer coach. She coached the United States women's national soccer team from 2014 to October 2019 and won two FIFA Women's World Cups in 2015 and 2019, making her the second coach to win consecutive World Cups.
Amita Abraham - Amita Abraham is the Head of Product Marketing for Atlassian's IT Solutions. Over the past twenty years, she has spearheaded product marketing initiatives focused on ITSM, BPM, and machine learning. She holds an M.S. in Mass Communications and Bachelors degree in Chemical Engineering.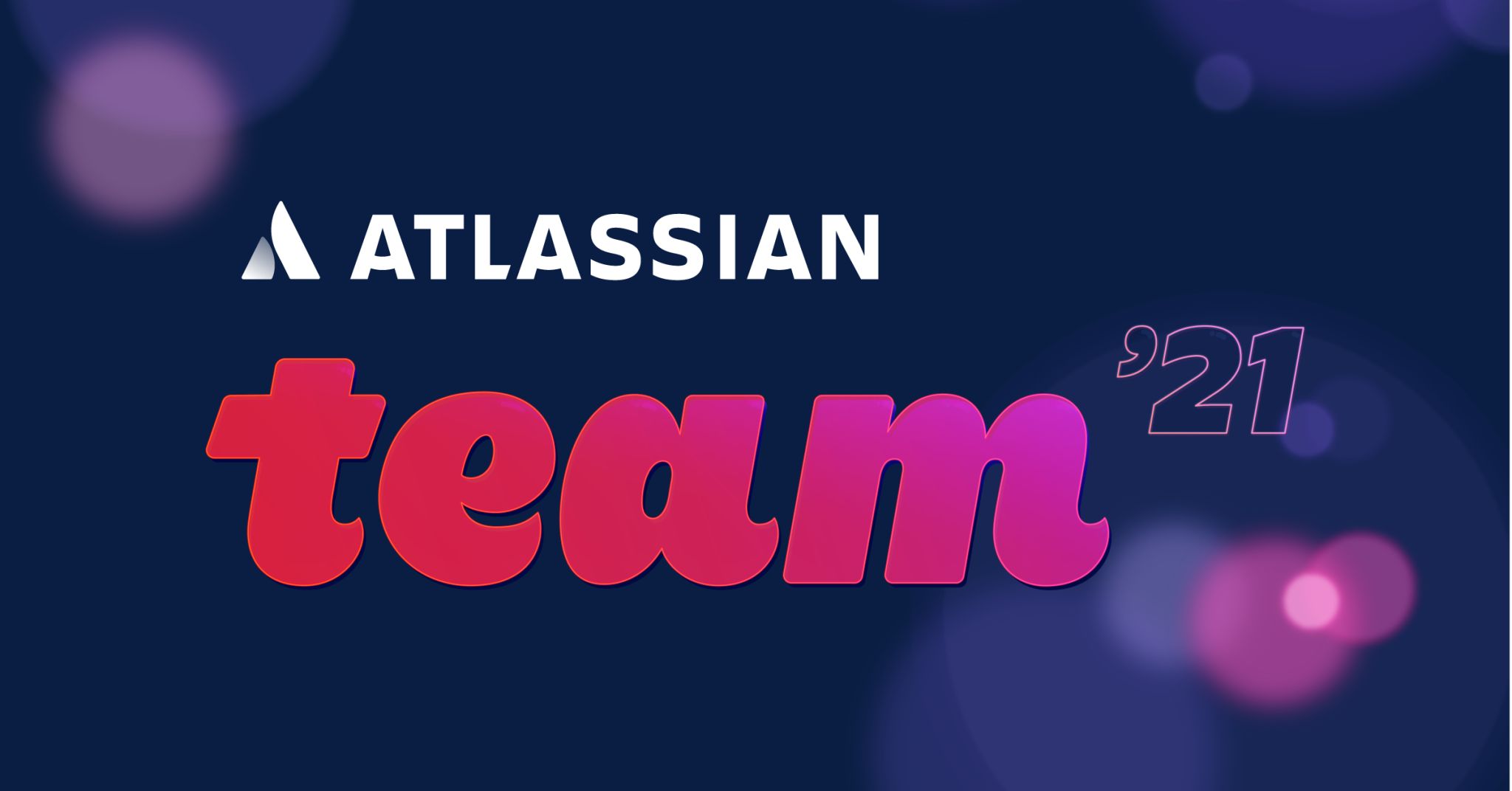 On this page, We will keep you updated with relevant information and summaries of each day of Team '21.
Follow the progress of Team '21 here, and keep up with the latest insights from Atlassian from both Atlassian tools and work-life at the company.
Some topics that you will find in Team '21 are: ITSM for high-velocity teams, Business Transformation, Cloud migration, Teams and Culture, Scaling, DevOps & Agile.
Summary Day 1:
This year due to the current situation the Atlassian Summit usually held in Las Vegas couldn't take place on-site. Because of this, Atlassian introduced a new digital event to bring the Atlassian Summit straight to your computer: Team '21.
Team '21 - hosted by Atlassian's work futurist Dominic Price - revealed multiple new product announcements and updates from Atlassian to help unite the work across all parts of an enterprise and help teams unleash their full potential. The two days of Team '21 were filled with inspiring sessions starting with an introductory session by Mike Cannon-Brookes, Atlassian's Co-Founder and Co-CEO, where he examined Atlassian's highlights and improvements over the last year.
Some of the topics mentioned by Mike Cannon-Brookes were:
Atlassian's Cloud focus.

The improved machine learning engine.

Jira Cloud Enterprise plan, with unlimited instances, 24/7 support and enhanced security.

and many more.
Mike Cannon-Brookes then proceeded to reveal 5 new Atlassian products, merged into Point A, an Atlassian program in collaboration with customers to create new products so that the end results satisfies the needs of customers by clearing their most critical work challenges. He said: "This is one of our biggest sets of product announcements in the history of Atlassian. Point A is a game-changer for us. It means we can deliver world-class innovation at a fast pace with our customers on cloud."
Here are the 5 Point A Atlassian products:
Halp - Halp makes internal request management conversational. It's a modern, lightweight help desk for humans who love Slack and Microsoft Teams.
Jira Work Management - Formerly know as Jira Core, Enables marketing, HR, finance, and other business teams to move forward together with one place to track, coordinate, and manage work with structure and consistency.

Jira Product Discovery - Built specifically for product managers, it captures insights and opportunities, prioritizes impact, and enables teams behind product plans.
Compass - Give software development teams a bird's eye view of the digital services across their organization, connecting engineering output with the teams that support it in a single, trusted place.
Team Central - Team Central serves as your organization's connective tissue, helping all teams connect and communicate progress as frequently and frictionlessly as modern work demands.
Mike then was joined by the CEOs of Slack Stewart Butterfield and Zoom Eric Yuan. They took over the space to discuss the current changes in remote work during and after the pandemic. They delved into the changes at the workplace over the last years, and discussed how large companies had to disrupt their traditional way of working, finishing with the question "what does the future of the workplace might look like?"
The second session was led by Atlassian's Head of Product for Enterprise Cloud, Bala Venkatrao, who talked about Cloud Enterprise and its many benefits as well as the importance of product accessibility, security, and performance at scale.
Atlassian's Head of Product Marketing, Claire Maynard, took the stage next to highlight the importance of collective work to create a collaborative environment resulting in elevated team performance. She then explained more about Team Central, mentioned before by Mike Cannon-Brookes as one of the five "Point A" released products. She also discussed some new Confluence features like personal activity feeds and much more. Claire continued with the ongoing Trello changes and finished up by explaining how Trello, Confluence, and Jira Work Management can be used as a hive for teams to thrive.
To wrap up day one, Atlassian's Global Head of Innovation Programs, Molly Hellerman, accompanied by famous football coach Jill Ellis and NFL's first openly LGBTQ+ coach Katie Sowers, discussed the modern mindset to build amazing teams. Both coaches explained how they managed to thrive in their roles, and how using a modern mindset helped grow their teams and their personal and professional personas.
Summary Day 2:
Dom Price launched day 2 of Team '21 by announcing the winners of Atlassian's 2020 Partner of the Year Awards. Then Atlassian's Co-Founder and Co-CEO Scott Farquhar followed with the first session revealing more information about Point A products and Compass. He described Compass as the "missing piece of the puzzle" when it comes to connecting Development and Operational teams. Compass is not yet available but there is a waitlist for early access.
He was then joined by Peloton's CIO Shobz Ahluwalia, who gave some great insights about her success as the CIO and how Atlassian has helped to shape the company culture of Peloton.
The next session was led by Atlassian's Heads of Product Marketing for DevOps and IT Teams, Justine Davis and Amita Abraham. They walked us through case studies of different companies like Peloton, Nextiva, and Sony, and explained how they effectively react to change to stay always relevant and on point.
They were followed by Atlassian's Heads of Product Marketing for Jira Software & Agile Claire Drumond and of Software teams, Sean Regan. Drumond and Regan emphasized the importance of Atlassian tools for agile teams and proceed to discuss one of Atlassian's new products Jira Product Discovery, a powerful tool designed for product managers.
Malcolm Gladwell was last to close Team '21 with many inspiring anecdotes, from Lionel Messi to Lebron James and even Martin Luther King, positioning them as strong leaders committed to their cause. He debated the importance of teamwork and proposed that collaboration and discipline is key to successful leadership in current times.
All sessions are still available and can be watched with the all-access pass.
Missed Team 21?
Get the chance to win a full access pass to rewatch Team 21' anytime!
Check out on-demand sessions, and watch on your own time, All Access pass holders have access to training discounts, and can watch all content on-demand until December 31, 2021.
Sounds good? Participate by submitting your name and business email on the form bellow.
Limited availability only - we will draw the winners in case of more applicants than tickets available.
There is no right of appeal.

Atlassian Enterprise Platinum Solution Partner
Solution Partners provide the services, implementation, consulting, and unique solutions that help our users create what's next.