Unleash the power of agile to plan and deliver amazing software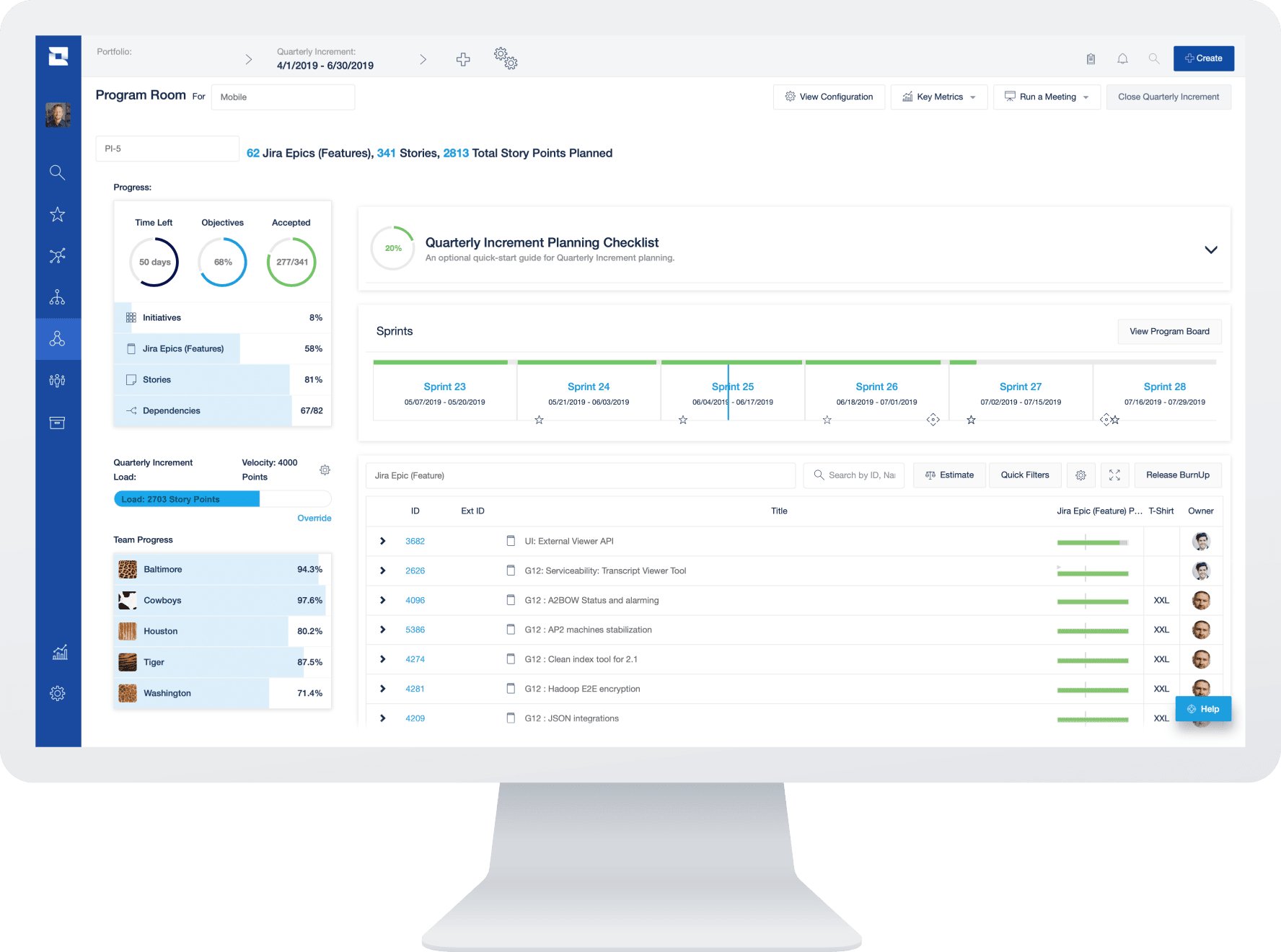 Deliver More Strategic Value
Today's digital economy presents opportunities and threats at every turn. To thrive in this dynamic environment you need agility throughout your organization. We enable you to lead in the fast-moving digital world by connecting your business and technology operations in real-time. Embrace change and make speed a competitive advantage.

Make All Work Visible
Leverage our team roll-up technology to make all work visible across your enterprise in real time.

Get Everyone Aligned
Quickly find consensus to determine scope, roadmaps and dependencies across teams and portfolios.

Optimize For Value
Join strategic investments to rapidly drive value, creating faster and more reliable outcomes.
A solution for every need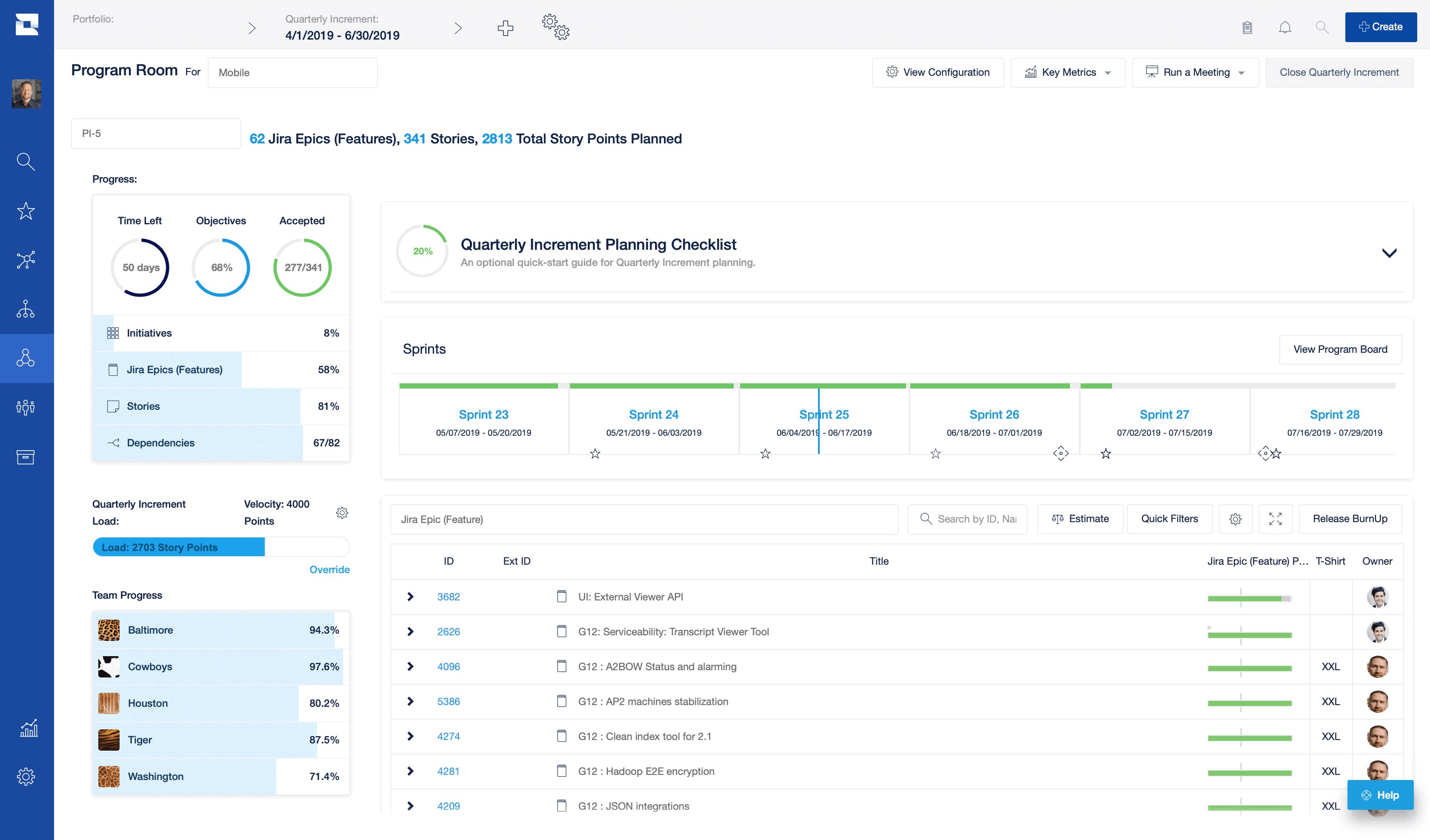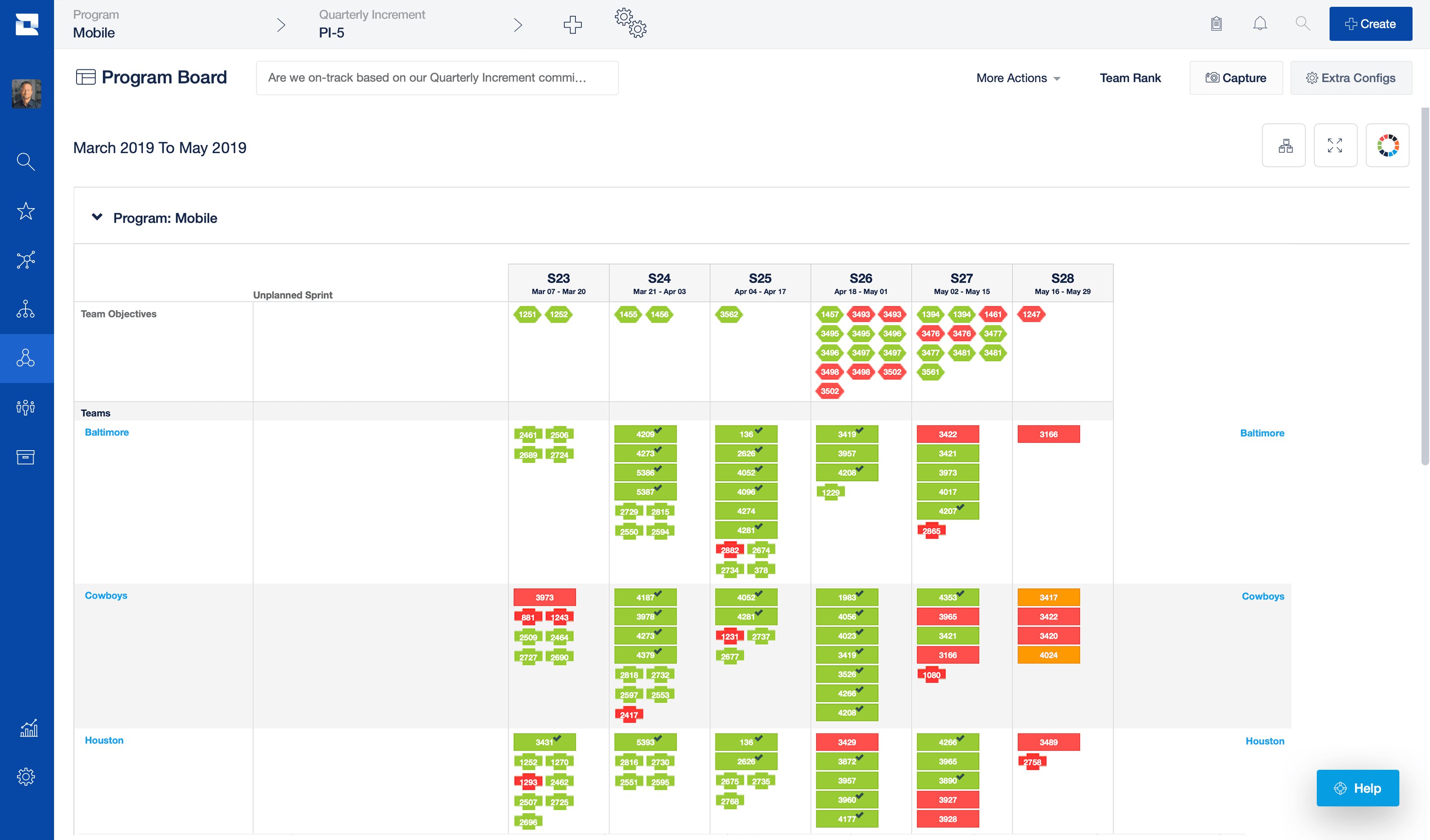 TOOLS FOR EVERY ROLE

Portfolio Management
Communicate the value of funding strategic initiatives to investors, analysts, and employees.

Product Management
Manage idea intake, prioritize your feature backlog, and track progress with live roadmaps.

Program Management
Track and resolve program risks, impediments, and dependencies while keeping everyone informed.

Release Train Engineers
Ensure programs run smoothly and resources are perfectly allocated to nail on-time delivery.

Executives
Drive enterprise value of your high-level mission and vision while connecting strategy to execution.

Finance
Ensure Initiatives maximize value, right-size scope and stay within budget from end to end.

Transformation
Teams Drive digital transformation with a framework customized to scale agile in your enterprise

Delivery Teams
Execute against sprint work that tracks back to your organization's high-level strategy.
Jira Align is the sole platform that allows the implementation and extension of any framework at scale, including hybrid and custom frameworks.
Scaled Agile Framework (SAFe)
Your point of contact:
Emilio Franke
Atlassian Conslutant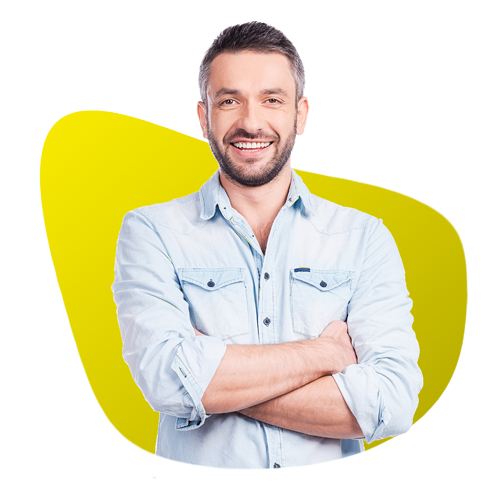 Specialization:
Cloud Migrations, Jira Software, Jira Service Management, Jira Work Management, Jira Align
Your company is already working with Jira on a large scale?
Then now is the right time to optimally synchronize your processes with your corporate strategy.
We will be happy to advise you!

Atlassian Enterprise Platinum Solution Partner
Solution Partners provide the services, implementation, consulting, and unique solutions that help our users create what's next.